Back to reality - Miami Vacation
Hello hello! I am back from my well needed vacay and wanted to share the little bit of heaven I was in with y'all. I had also received so many questions about where my outfits were from, sizes, and what we did out in Miami for a whole week. Well, I am here to answer all your questions!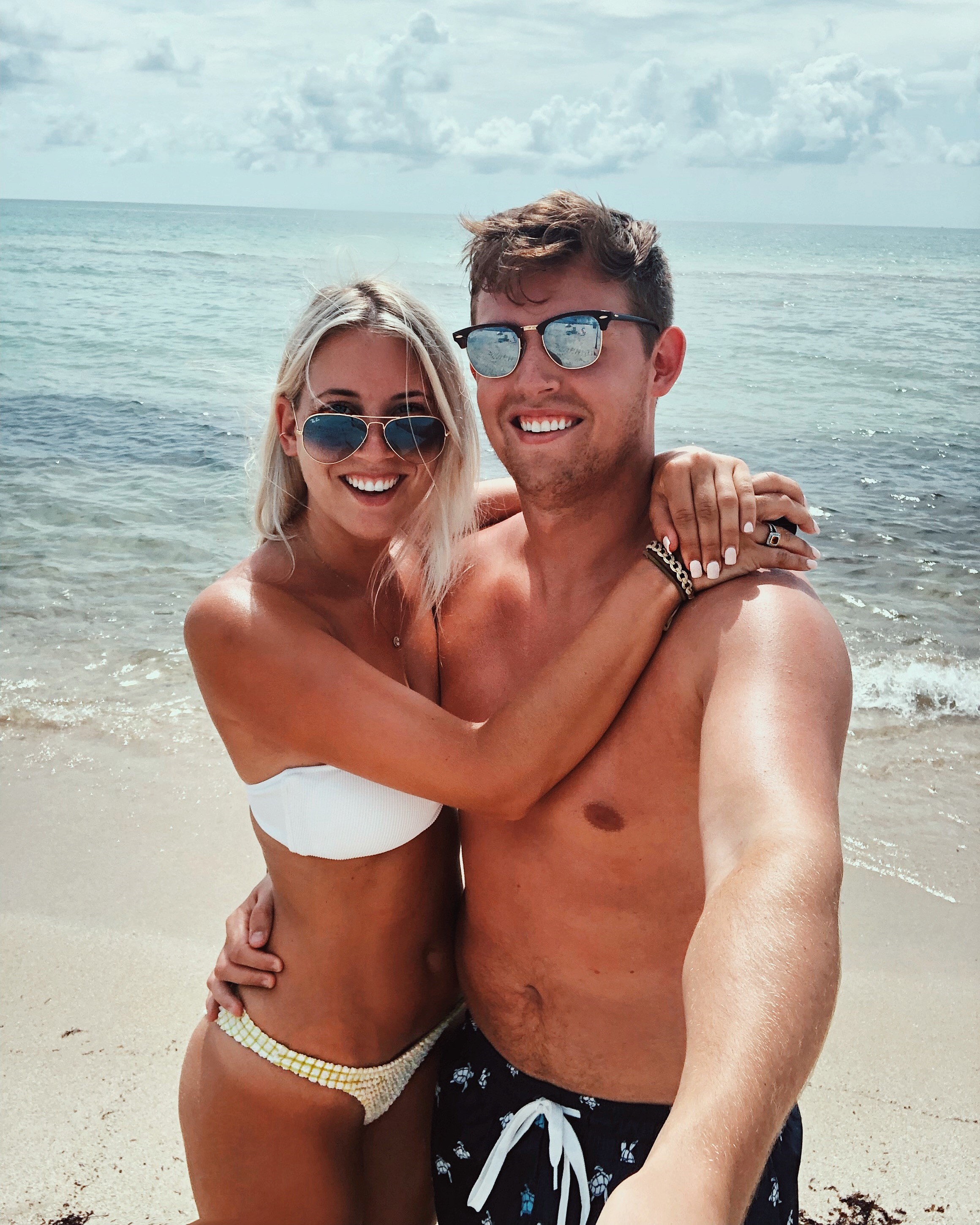 This was my first vacation with my boyfriend and it was nothing less than perfect. I have never been to Miami for more than a day trip when traveling to other parts of Florida and didn't really have any idea what to do (besides go to the Versace Mansion, obvi). We had so many great recommendations and I wanted to share them all with you!
If you follow me on instagram, you very well know that every day you would find my BF and myself being the true definition of beach bums! We had the whole set up, thanks to our air bnb - chairs, loungers, an umbrella and lots of extra towels thank goodness! Below you will find some additional items that I had brought with me.
Each night we went down to the main strip. We had amazing food and so much fun just walking up and down the main streets. A couple of my favorite dinners we had were at The Palace (drag show entertainment! My BF, Miles, got a nice little dance from one of the performers), Jules Kitchen, and Gianni's ( AKA THE VERSACE MANSION!!).
We also stopped by the Wynwood Walls, which was so incredible and beautiful. The entire Wynwood area is full of street art and is basically one giant outdoor gallery where it was wall after wall artwork. We were absolutely blown away and highly recommend going here to anyone planning a trip to Miami.
We received so many more recommendations, that unfortunately we just didn't have the time for -
Boat tour - This goes on in the day and takes you past the celebrity mansions that are only seen when traveling by boat
Bus tour - This can be found on Groupon! There are many different kinds but the most popular is the double decker and alcohol is served on some of the tours
Dinner at Kiki's - This restaurant is on the river and turns into a club at night
Broken Shaker - Bar inside of the Freehand Hotel. The scenery is amazing and super vintage looking!
Click on the below images to take you straight to where to find the items I wore. If the exact option isn't available anymore, I provided the most similar options available :)
Please feel free to email me at gabiheadrick@gmail.com with any inquiries.
Much Love, xx
Gabi
The Blonde Effect