OOTD - Business Casual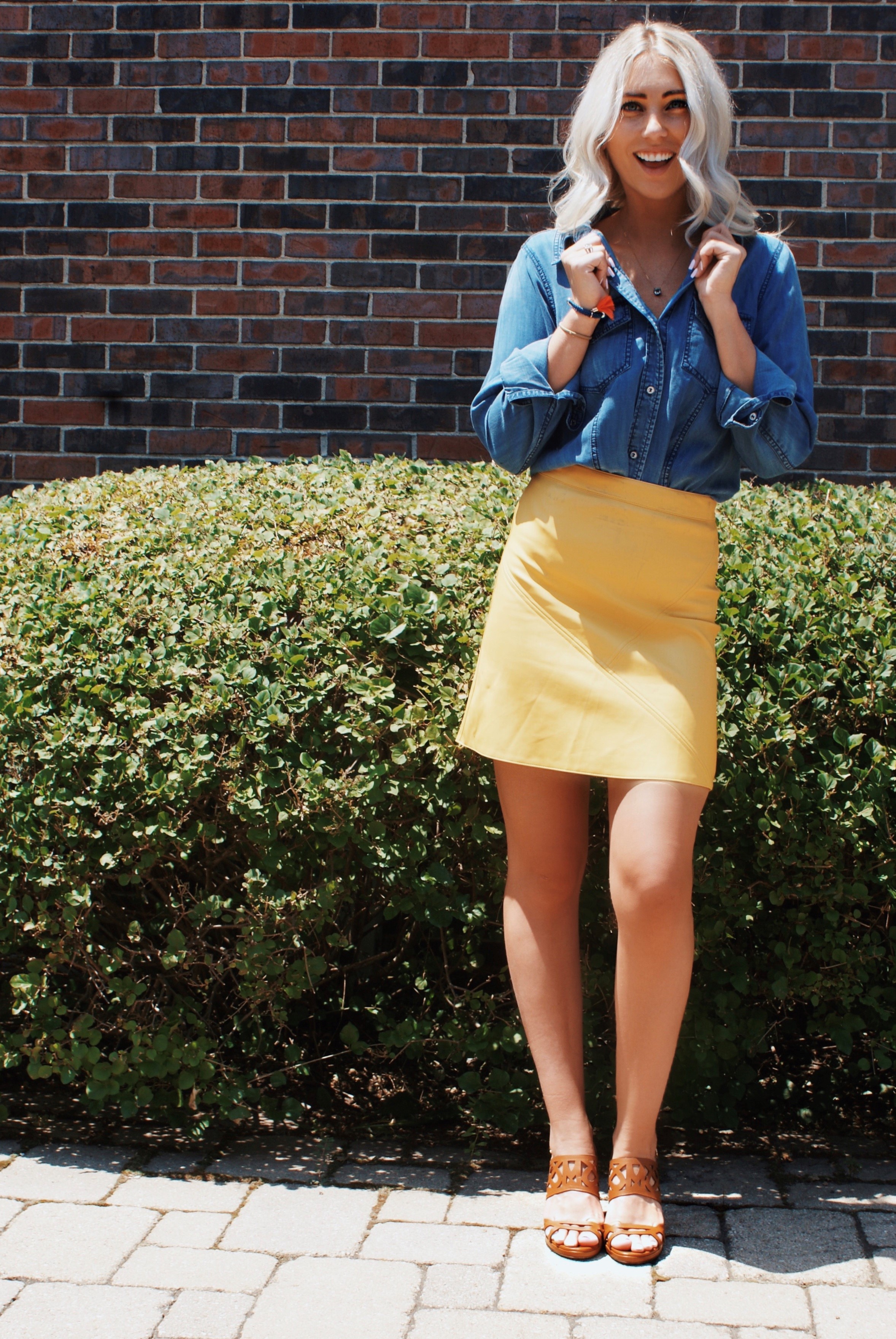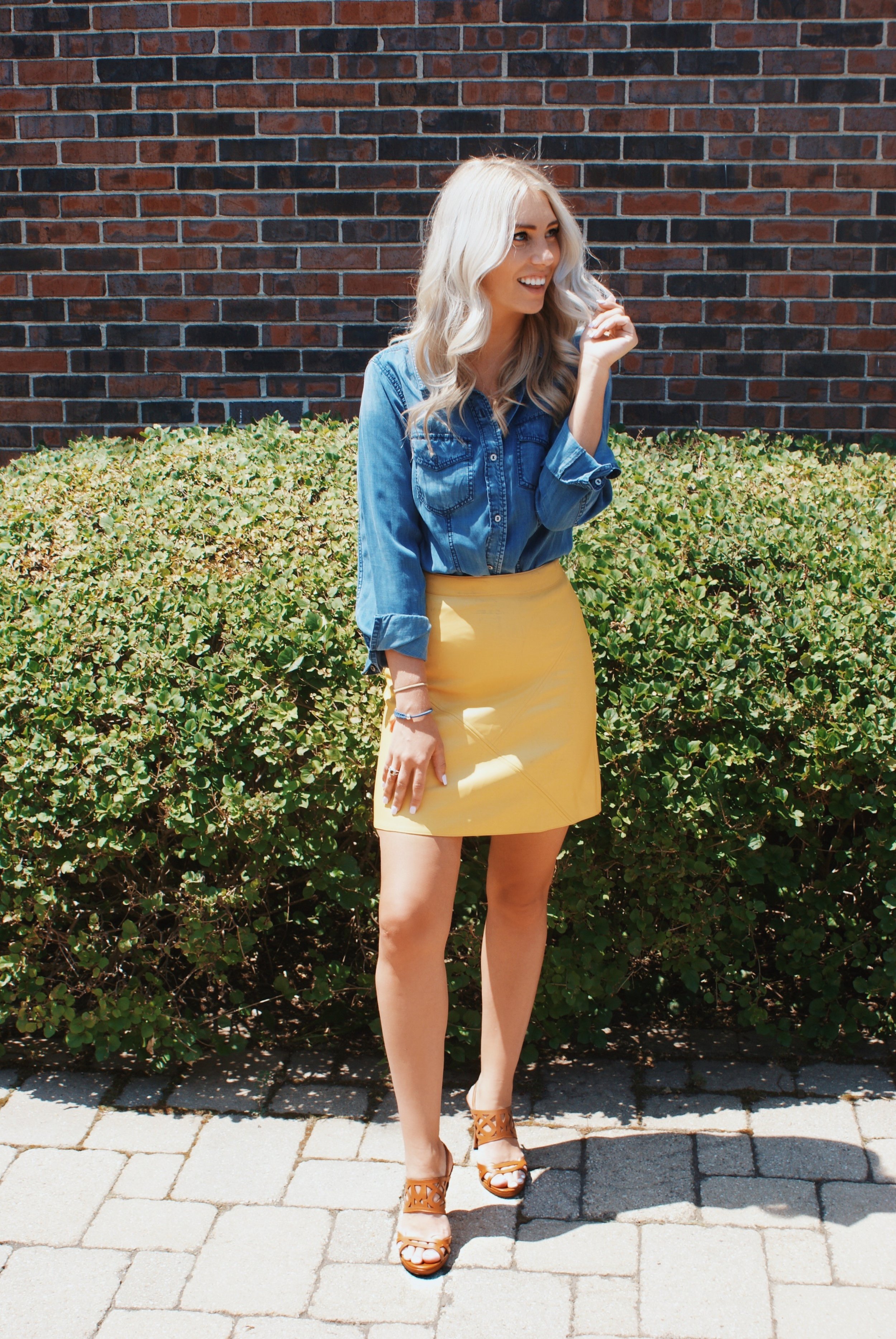 If I haven't told you already, I love dressing up for work. It has been a recent goal of mine to update my wardrobe with color, as my closet use to be primarily B+W. Zara has been the biggest help with doing so and I have been their biggest supporter (spending wise that is).
This is my favorite skirt and I truly have to try not to over wear it. Yellow has been my favorite color to wear this season, but I loved this skirt so much that I bought it in blush pink, baby blue, and of course ...... black. Today, I am pairing it with a simple denim shirt. If you ask me, a denim shirt is a closet essential. It is so simple, goes with everything, and can be worn for almost any occasion. For instance, I wear this shirt to work, out for a day of shopping or brunch, and I will even wear it to the pool/beach with a simple pair of shorts!
As for my heels, I recently got them from the DVF store near me. I am so sad I can't find them online, but if you have a DVF store near you, go check it out! They were on sale, and I am so obsessed. If you don't find these specific ones, I know you will fall in love with all the other shoe options that they have available.
Want to shop my look? Click on any of the below images and they will take you straight to the site and you can find the most similar, if not the same pieces of clothing!
Much love,
The Blonde Effect,
Gabi